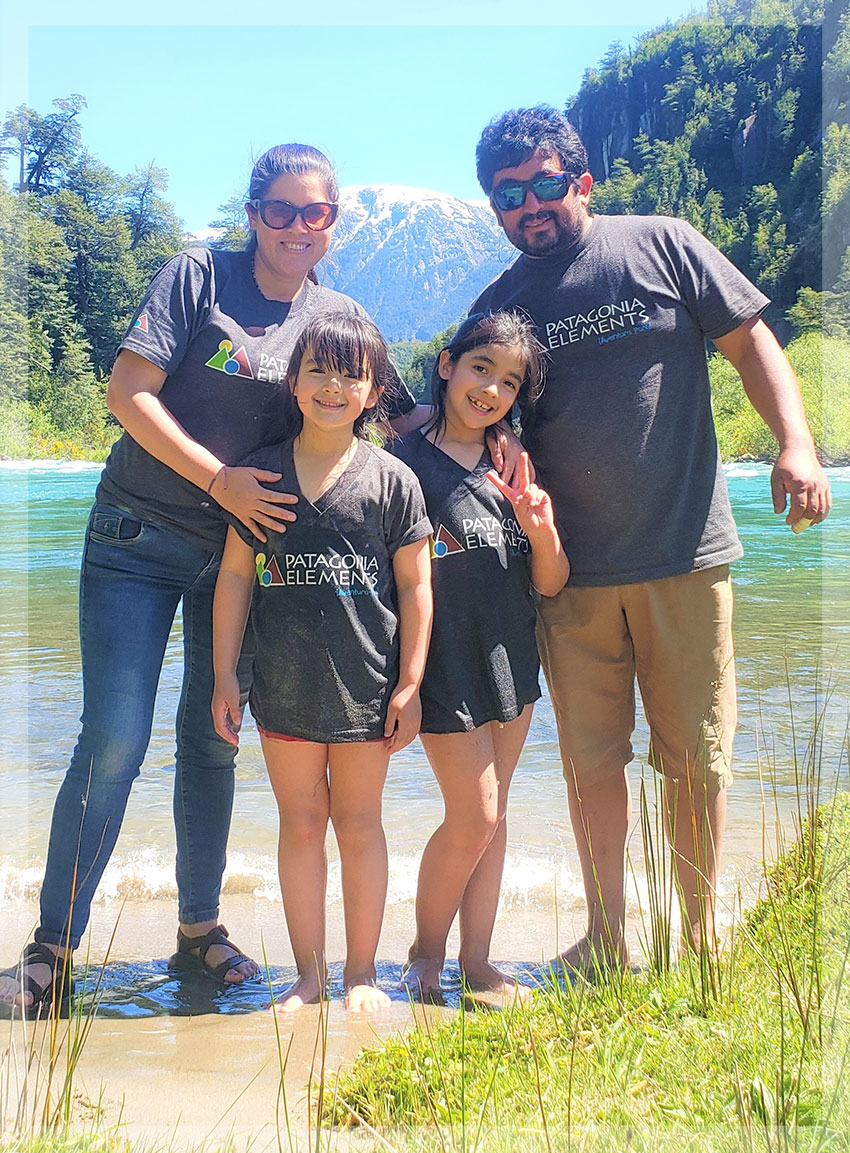 Christian Duran is originally from Pucon, a touristic small city in southern Chile, where he developed his rafting and guiding skills. He has more than 22 years of experience working as an adventure trip leader, and he has been working continuously for more than 18 years on the Futaleufu River.
His passion for the rivers has given him wonderful opportunities, and also has taken him to many places like Europe, North, Central and Southamerica acquiring experience.
In all of his years as a professional guide, Christian has worked on different kinds of rivers around the world; and of course he decided to stay with the majestic Futaleufu River, which is giving him the opportunity to launch Patagonia Elements.
Gisella Santander born in Lima – Peru, she and her husband Christian met 16 years ago in Cusco. She has combined her husband's dream into her own dream of owning an adventure tourism operation, to show to the people the wonders of southern Chile. She has been a world traveler since her younger years.
Gisella has a degree in tourism administration and has worked in many countries like The United States, Costa Rica, Chile and Peru. Her hard work and dedication to Patagonia Elements, has her working very hard as the sole administrative person in the business. If you have any questions at all, Gisella is the person you will want to talk to!
They would like to share with you the unique experience of adventure in this place, enjoying the incredible beauty of the valley where Futaleufu is located. A place described by the locals as "a landscape painted by God"; a phrase that represents in just form the beauty of its blue lakes and rivers, wonderful glaciers, impressive mountains and certainly, friendly people with a happy spirit !