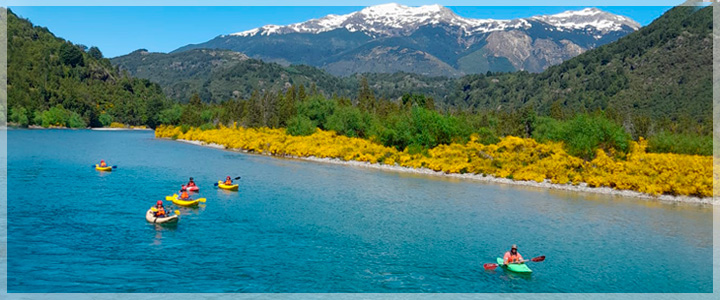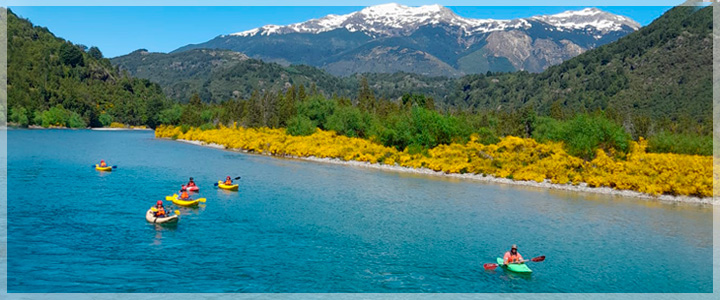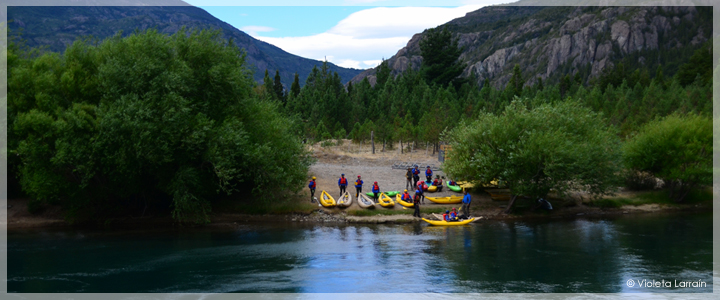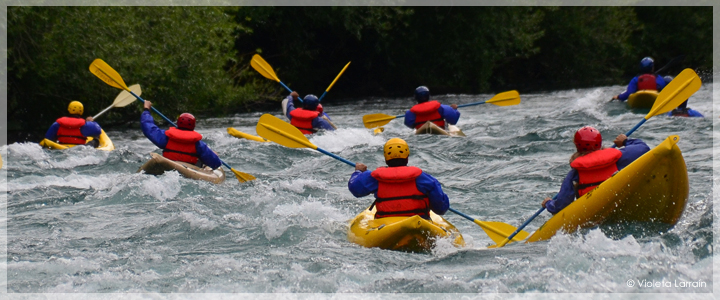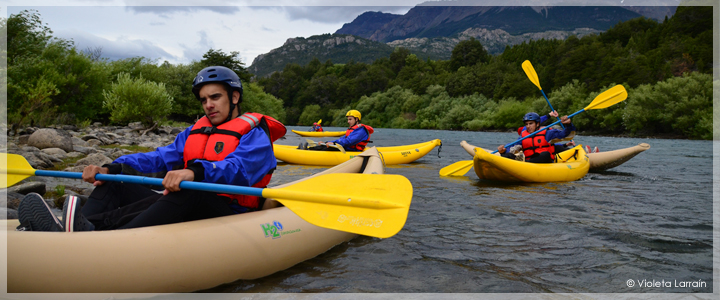 Enjoy the natural beauty of Futaleufú in a new way. With or without experience we invite you to try something different on any of the fun and exciting tours we offer.
Duckies or inflatable kayaks are light, maneuverable and safe watercrafts. Under the supervision of our professional guides you will leave with memories of being more in touch with Mother Nature.
We offer multiple trips based on the level of difficulty:
Futaleufu River Upper Part + Hiking Futaleufu National Park:
We run this beautiful upper part of the "Fu" River. In Class I, II, and III rapids, we will paddle ahead meanwhile pulling over to explain the obstacles downstream. In the middle of the way we stop to start a our hiking to one of the point views of the National Park "Los Huemules", you will see an amazing view of the valley.
We come back to our duckies and start paddling, which continues into entertaining class III rapids . This is the most popular section of the Upper part of the Futaleufú River for children and adults that want adventure! Duration 4.5 hours aprox. in total.
Price
CLP (Chilean Pesos)
Per person
Hanging Bridge "Valle Bonito" – Espolon Bridge Section (floating):
Class I, flat moving water with some tree and debris obstacles. 1 hour and a half of tranquil waters ideal for first-timers or families that want to enjoy a memorably pleasant experience without having to experience any challenging rapids. Especially designed for families and children. Duration time 3 hours aprox. in total.
Price
CLP (Chilean Pesos)
Per person
Price
CLP (Chilean Pesos)
Per person
What is included?
Professional Bilingual Guides
Safety kayak(s)
Accident Insurance
All the gear (helmets, paddle jacket, wetsuit, life jacket, river shoes)
First Aid Kit
Transfer
It depends on the trip, it will include snack or lunch.