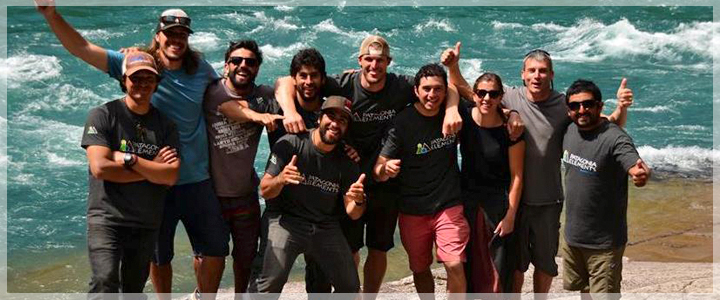 Guides are the key to any successful adventure tour. Our guides are certified in First Aid, CPR, and licensed in Swift Water Rescue. We are thankful to incorporate in our team, local guides that know this valley and the Futaleufu River like the palm of their hands, guides who would be more than happy to share their local knowledge with you. These knowledgeable experienced and bilingual guides will make your vacation an unforgettable experience!
---
Christian Duran: Trip Leader / Guide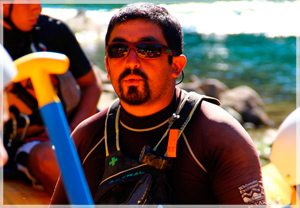 Christian was born in Pucon, one of the most popular tourist cities of Chile, where he developed his technical skills on the river. Christian has worked as a rafting guide for over 23 years, with many of these spent on the Futaleufu River. He founded "Patagonia Elements" with his wife in 2007 and subsequently had the opportunity to visit various rivers all over the world, acquiring immense amounts of experience, skills and river knowledge in order to be Patagonia Element's Head Guide.
---
Christian Contreras: Trip Leader / kayaker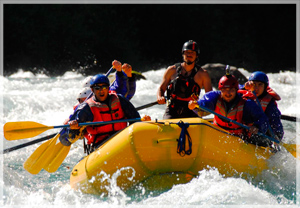 Christian is from the capitol city of Santiago. He learned river running in the Cajon del Maipo and upon finishing his first season, he journeyed to the Futaleufu to know this river as well. From his first day on the Futaleufu he was amazed by what he found and made it a personal goal to one-day work as a guide on the river. Gradually he gained river experience working in different places and spending his free time paddling many of the rivers of Chile. In 2012, he began working as an ecotourism teacher and that's how we met. Zeta is our Trip Leader this year.
---
Scott Schoettgen: Guide / Safety Cataraft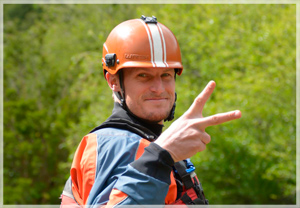 Scott was born in a small California town called Sonora. He began to guide at the age of seventeen. He has travelled the world and paddled many rivers like the Zambezi in Africa, the Cherry Creek in California and of course knows very well the Futaleufu River here in Chile. Scott is kinesiologist by profession and is also a professional football player in the United States. Without fail, his good vibes and positive spirit bring smiles to the faces of everyone one that works with him.
---
David Riquelme: Kayaker / Kayak Safety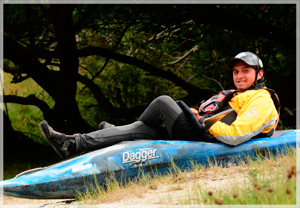 David was born and raised in Futaleufu and began paddling at age thirteen. At fifteen, he took on the challenge of descending the "Bridge to Bridge" section of the Futaleufu for the first time and during that same year began to learn the craft of safety kayaking to support rafting trips on the Futaleufu. As a class V safety kayaker, with rescue certification, David is an essential part of the Patagonia Elements team, especially because of his positive attitude and ever present big smile.
---
Marcelo Flores: Guide / Kayak Safety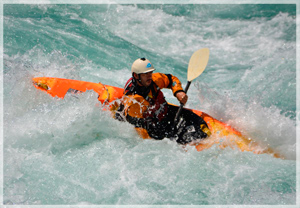 Marcelo is another one of our local guides who began kayaking as a child. Five years ago he followed his passion for his favorite sport and began working professionally on Class V rivers as a safety kayaker. In time, he became known as one of the best whitewater kayakers Chile. With his emerging talent, he has descended many difficult rivers in South America and is always honing his skills on the Futaleufu River.
---
Carlos León: Guide / Kayak Safety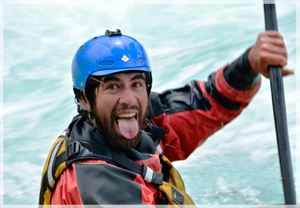 Carlitos began his career in the rafting world in Santiago in the Cajon del Maipo in 2007. Since then he has travelled to many different countries, motivated by his passion and love for the river environment. He has worked and paddled on many rivers, in places like Peru, Italy, Canada and finally this season he is with us, doing what he loves on the magical Futaleufu River.
---
Mauricio Fernández: Guide / Kayak Safety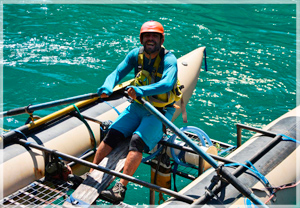 Mauricio was initiated to the world of rafting in 2004. He spent his first professional season in Pucon, when he became old enough to start working. In 2010, he decided to travel to Peru where he worked as a raft guide and safety kayaker. Since 2011 he has been traveling between Chile and Italy, enjoying river seasons in both the Northern and Southern Hemispheres. Since then his passion and love for the sport has only increased and now he wants to continue travelling and working in order to learn about more places, and rivers and stay in contact with the great family and community that he has met on the river.
---
Violeta Larraín: Guide / Kayaker / Photographer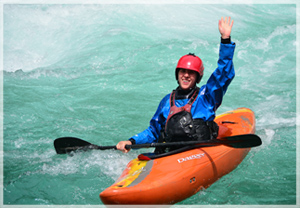 Violet, born in the Atacama Desert and possessing a great wandering spirit, in one of the turns of life encountered the world of whitewater and rivers and fell in love with its nomadic lifestyle. Kayaker and rafting guide, she has worked on different rivers of Chile, Italy and France, migrating after each summer to another Hemisphere. Photography and kayaking make a perfect motivational combination for Violet. She knows how to take the best action photos while navigating the huge rapids of the Futaleufu river; and if you pay attention, you will see her pass fleetingly by, while riding the big waves!
---
Xavier Postiaux: Guide / Kayaker / Photographer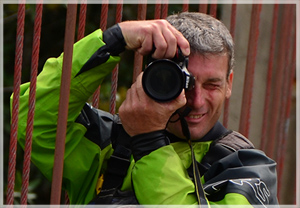 From Belgium, Xavier is kayaker since he was 6 years old and raft guide since 1996. He worked and paddled on the rivers of Europe, Iceland, Russia, Nepal, Canada, Peru and Chile. His first visit to Futaleufu was in '97-'98. As a lover of big volume rivers, he needed to come back to Futaleufu…..so he is here again!
---