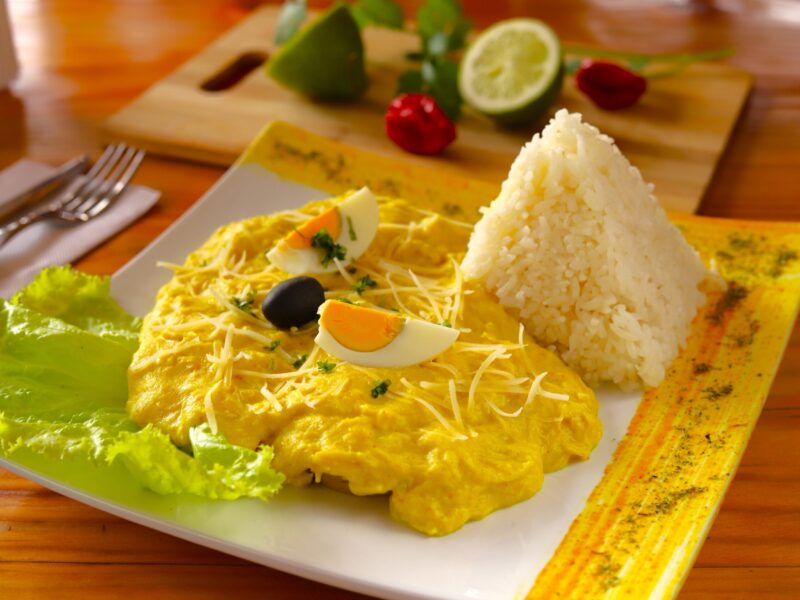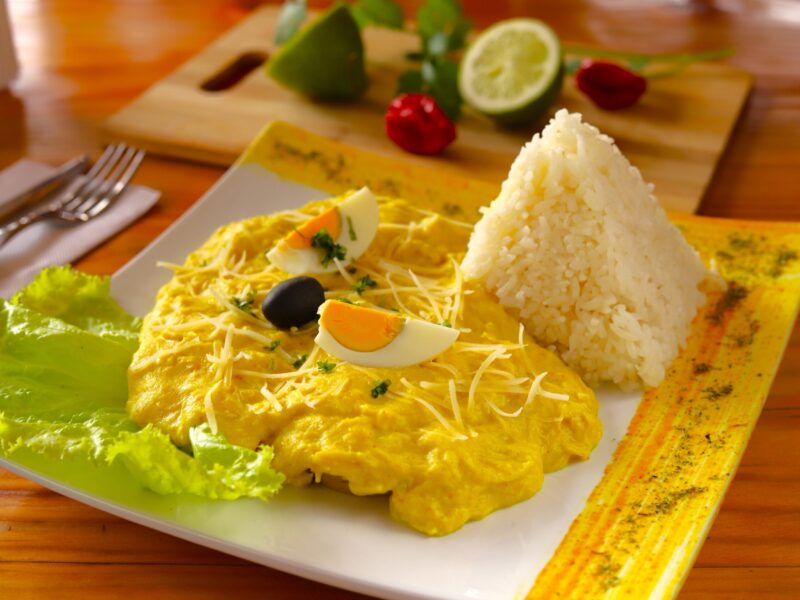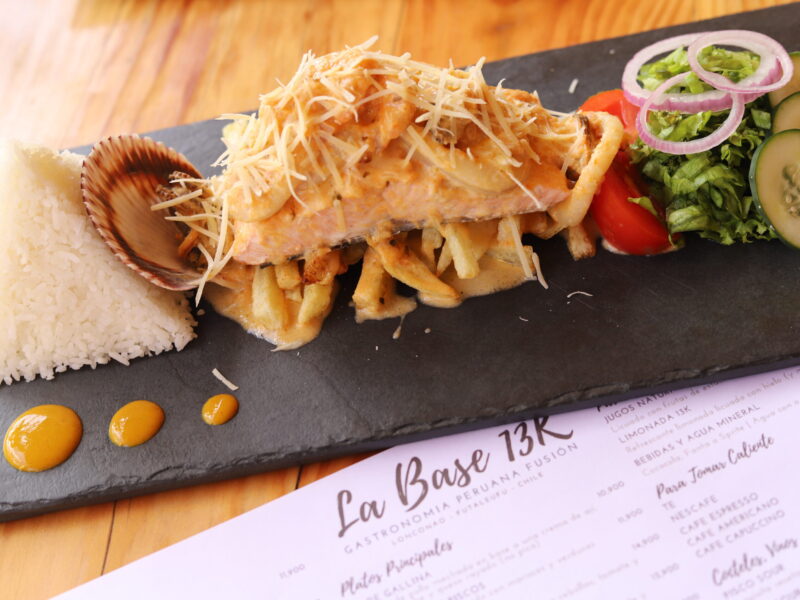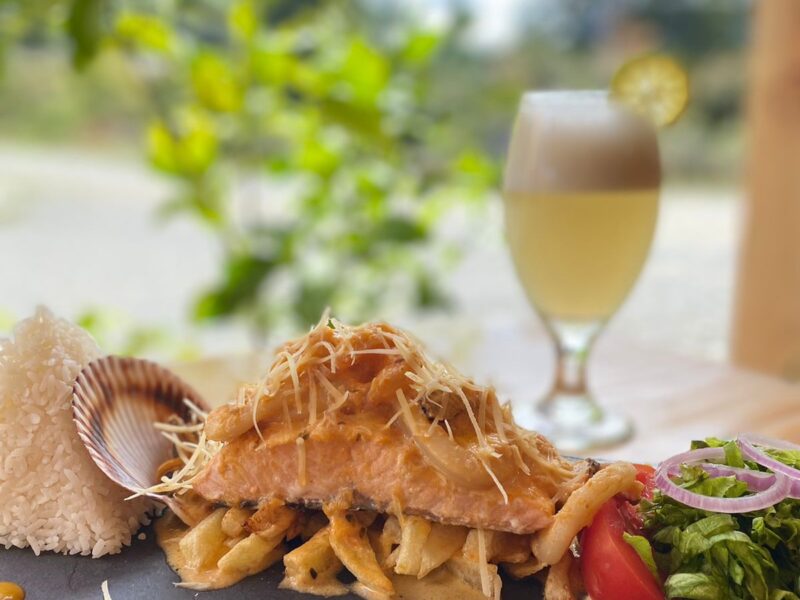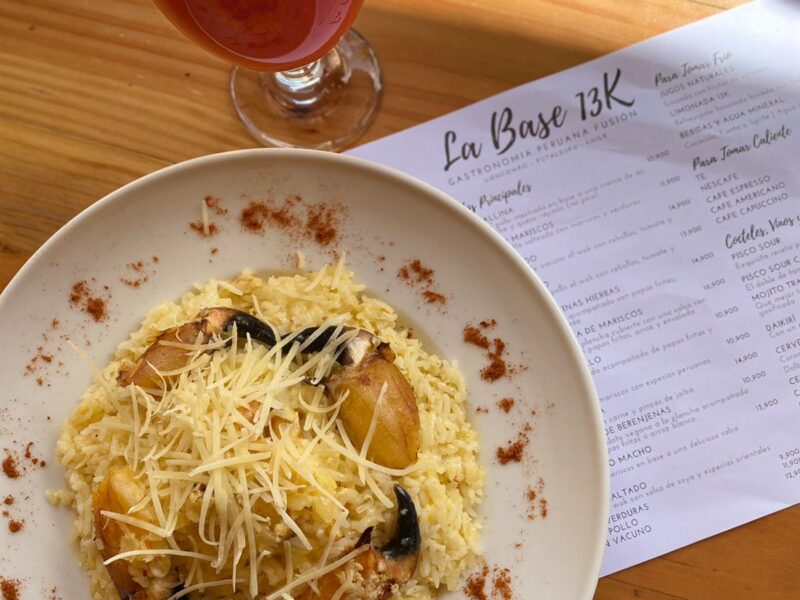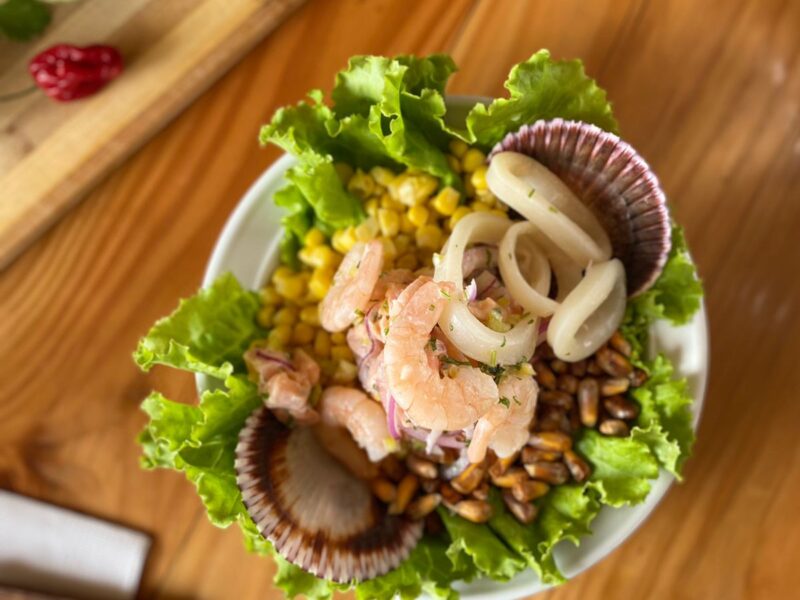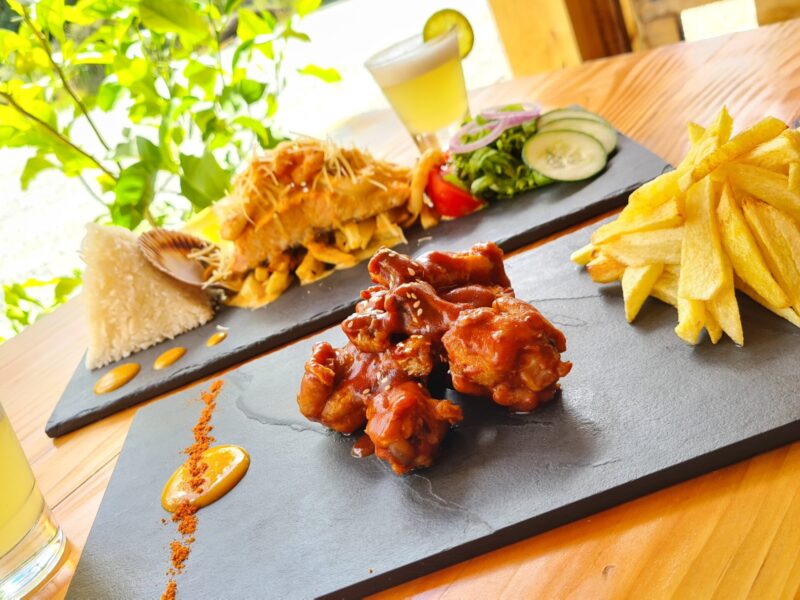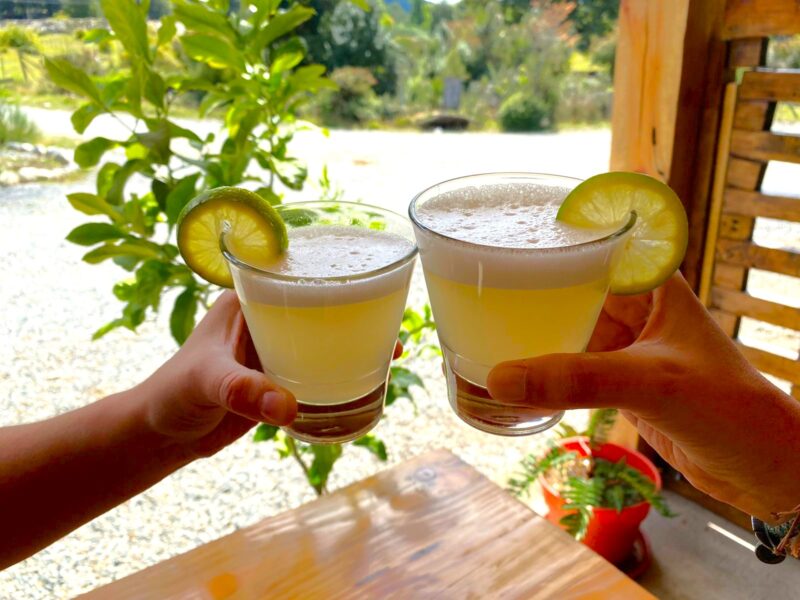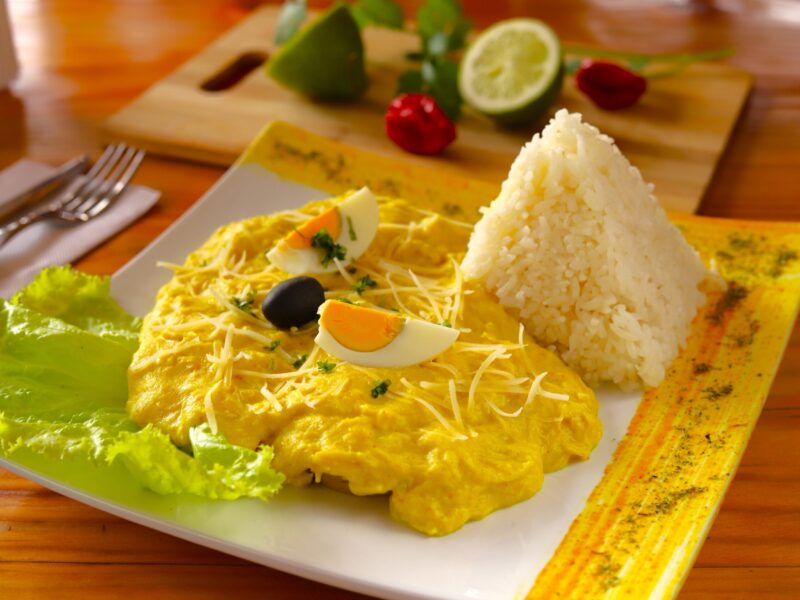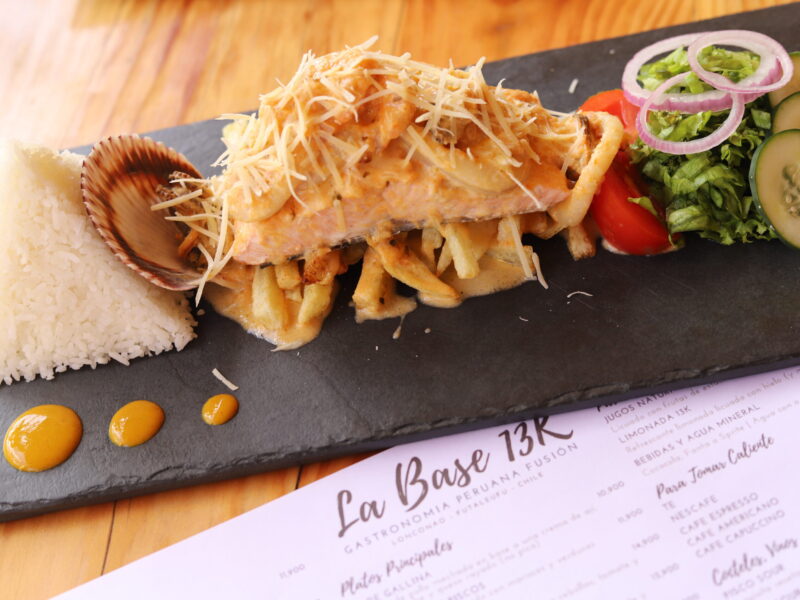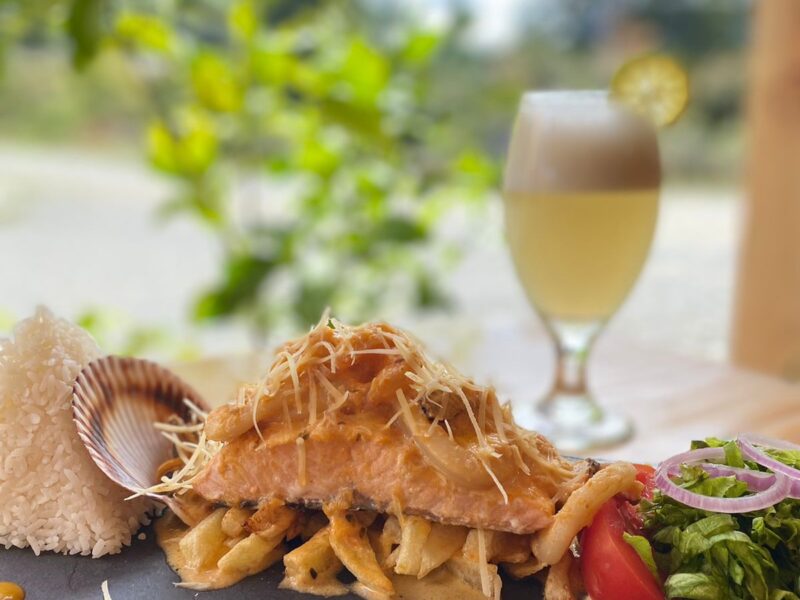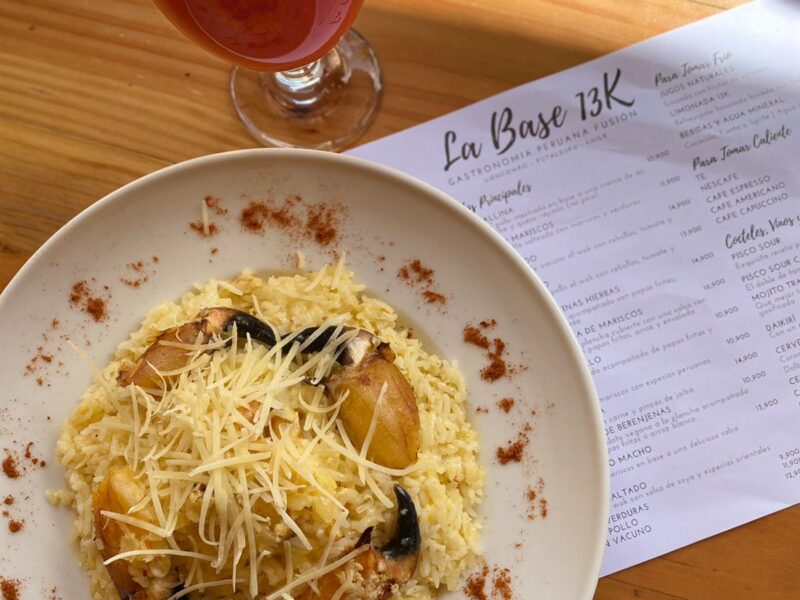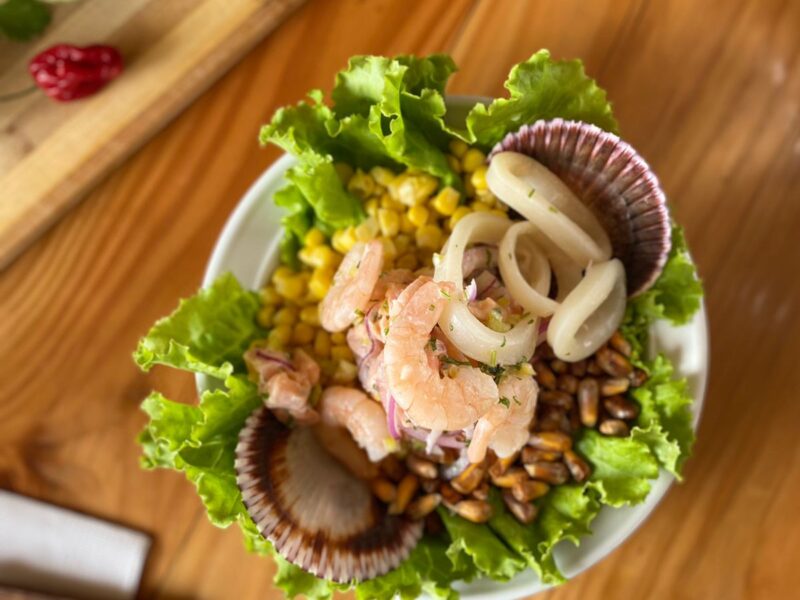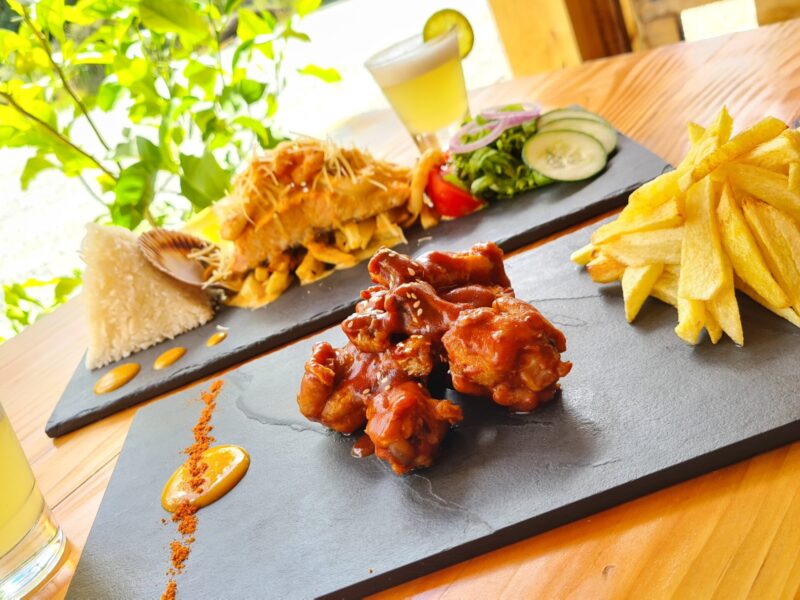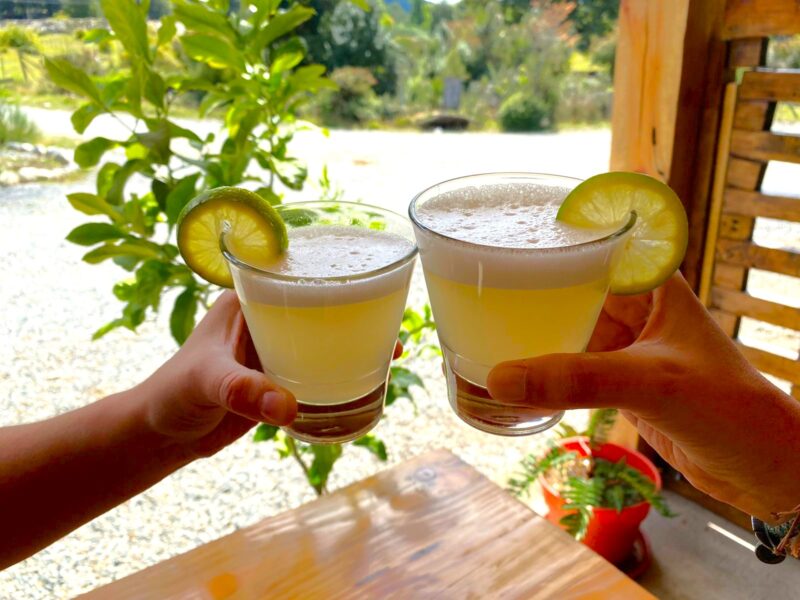 LA BASE 13K
At Patagonia Elements 'operational camp, is located La Base 13K, a recognized restaurant that offers Peruvian gastronomy, mixed with Chilean, Peruvian and Patagonian products. A very cozy atmosphere with great customer service and various different cocktails where one can spend a pleasant afternoon.
It is located in the Lonconao Sector, 13 Kilometers south from the town of Futaleufu. A country-style restaurant, surrounded by the Andean mountains makes it a perfect setting for a family outing or a place to gather and enjoy with friends.
Christian and Gisella (Peruvian national), classifying a good hosts, decided to open this restaurant in order to bring Peruvian cousine to Northern Patagonia.
La Base 13K offers an ideal setting in which one can enjoy Peruvian flavors and drinks after a challenging day rafting the Futaleufu River, recharging your batteries with a exquisite ceviche and pisco sour Peruvian style.