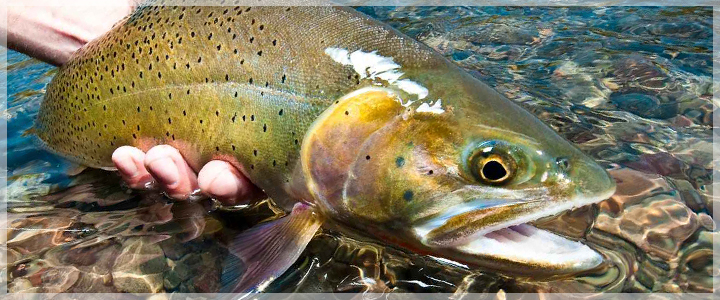 A full day fly fishing – Float down the Futaleufu River in Las Escalas Valley
Nestled between two Class V+ canyons, the Rainbow and Brown Trout thrive in this tranquil valley. Located in "Las Escalas" valley, your guide will row you down the river while directing you to the fish. Whether an expert or beginner, this section has potential to produce beautiful fish all while enjoying a spectacular view. Lunch will be provided in a relaxing atmosphere on land right next to a convenient fishing hole. The day will be rounded out with more fishing and floating, with a local landowner waiting for us at the end of the trip to carry the raft back upstream using his ox and cart.
A half day fly fishing – Float down "El Limite" section of the Futaleufu River
Beginning at the Chile-Argentina border the river flows west towards the ocean. We put in just downstream of the border crossing and float towards the town of Futaleufu, part of the way down we will come across a spectacular waterfall. This is a great trip to take children or non fishing family members for the pure beauty and enjoyment of the float.